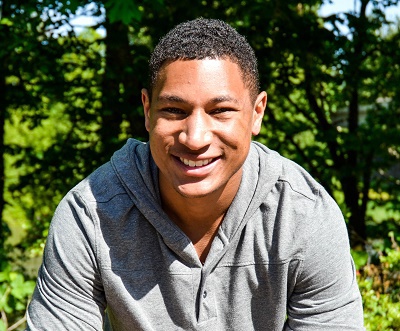 So Who Am I You May Ask...
Steve. 30 years old.
Escaped from Sacramento, Ca.
Stranded in Honolulu, Hawaii.
Freeloaded in Corvallis, Oregon.
Couch surfed in Los Angeles, Ca.
Dodged bullets in Richmond, Ca.
Created and Conquered in Portland, Oregon.
Studying and healing in Reno, Nevada.
I am a visual artist that creates what ever come to mind at that moment.
Right now I blog, podcast, and make augmented reality books.
Oh, and did I mention that I played football for 12 years and had bilateral hip reconstructive surgery...
Yeah, That too.
Check out my studio
Iltopia Studios
for some extra cool stuff. I started Iltopia as a portfolio to showcase all my talents and get a job in the creative industry. Unfortunately, I still never got an industry job, but Iltopia has evolved into a full blown creative studio and company!
Bio:
Born and raised in Sacramento, CA, Steven Christian grew up playing sports his whole life. Mainly football, basketball, and baseball. He was fortunate enough to excel in football and earn a scholarship at the University of Hawaii. During his college career, he injured his hips and had to get bilateral hip reconstructive surgery. It was then that he began to explore art, comics, and development for mobile devices. It became an avenue of self-expression as well as therapy. He was fortunate to return to the field after surgery, but he understood that his time as an athlete would not last forever. His work outside of sports would though. When he hung up the cleats, he also received his Master of Arts from Oregon State where he focused on visual representation of social issues through an interdisciplinary lense: primarily animation and illustration. This path has led him into the augmented reality space where he is empowering Black communities to express themselves through creativity, art, and technology, and is now studying to apply to Medical School. In hopes of reinventing himself as a visual artist, he aims to create a series that reflects his environment, and inspires and promotes creativity. He founded Iltopia Studios as a creative studio to scale what he does into a platform that inspires and empowers people from his community to push beyond what is expected of them. He lives by the motto: "Create and Conquer!" which means creating opportunities that overcome stereotypes and conquer adversity.
Mission:
I am developing a series of online courses and projects that introduce augmented reality to non-tech Black, and Brown communities. I come from a culture rich in expression, but that expression is limited in reach. Whether it be painting, dancing, or singing, the opportunities for self expression and creating experiences during COVID-19 have relegated Black and Brown creators to videos and music. The amount of opportunities to express through technology pale in comparison to the opportunities in traditional entertainment. As a creator that has a background in both, but also the cultural competency to know how culture is expressed, my work focuses on seamlessly applying technology to enhance the cultural expression. I use technology to bridge the gaps between traditional virtual mediums to create immersive experiences. Augmented reality has amazing applications in the work that I do because it is a container that stimulates all the users senses without removing them from the real world. More importantly the opportunities in the augmented reality industry opens doors for new career opportunities. My approach to teaching augmented reality is focused on Black and Brown creators that have no tech background. They may use digital tools in their work, but they are not coders and developers. The courses I teach give them the basic knowledge they need to build mobile apps that expand the reach of their creative works as well as the skill to not only be in the entertainment industry, but also the tech industry. Emerging technologies have a notorious record for evolving without including Black and Brown communities. That has social and economic consequences that negatively impact their career opportunities. My goal is to disrupt that by lowering the bar of entry into this space. 
All courses and classes are project based and culturally relevant to Black and Brown communities. They all have interactive components that require minimal code. They focus on using the technology to create applicable experiences rather than arbitrary skills.
Coming Soon:
N.U. Bootz: My Small Business Resource Blog | Doodlyfe | No Love for Gladiators | Medical School Pathway | What the He-alth?