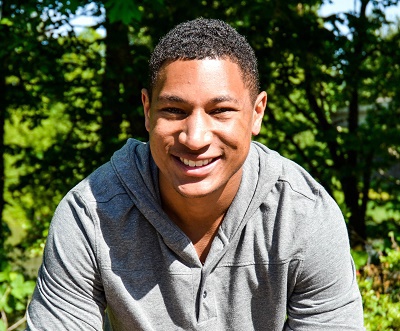 So Who Am I You May Ask...
Steve. 29 years old.
Escaped from Sacramento, Ca.
Stranded in Honolulu, Hawaii.
Freeloaded in Corvallis, Oregon.
Couch surfed in Los Angeles, Ca.
Dodged bullets in Richmond, Ca.
Creating and Conquering in Portland, Oregon.
I am a visual artist that creates what ever come to mind at that moment.
Right now I blog, podcast, and make augmented reality books.
Oh, and did I mention that I played football for 12 years and had bilateral hip reconstructive surgery...
Yeah, That too.
My Blogs
Coming Soon:
N.U. Bootz: My Small Business Resource Blog | Doodlyfe | No Love for Gladiators | Medical School Pathway | Pokemon Twerk Team | Iltopia | What the He-alth?
Born and raised in Sacramento, CA, I grew up playing sports my whole life. Mainly football, basketball, and baseball. I was fortunate enough to excel in football and earn a scholarship at the University of Hawaii. During my college career, I injured my hips and had to get hip surgery. It was then that I began to explore art and comics. It became an avenue of self-expression as well as therapy. Jump to 3 years later, I hung up the cleats, received my Master of Arts from Oregon State, and is now studying to apply to Medical School. In hopes of reinventing myself as a visual artist, I aim to create a series that reflects my environment, and inspire and promote creativity.